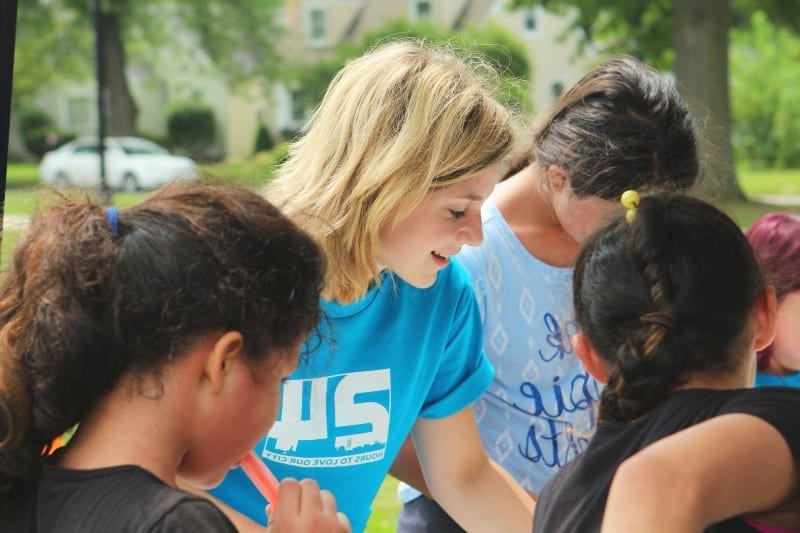 What makes a great volunteer? Energy, passion, flexibility, creativity, team player, integrity, reliability, and commitment. Volunteers are the heart of our organization and that's why we want to show our appreciation. We recognize outstanding committee members who have at least six months of volunteer service that supports our mission to celebrate brilliance in marketing with two awards.
Volunteer Spotlight Award: Up to three volunteers will be nominated and selected to receive the AMA New York Certificate of Appreciation. Along with recognition within our social media channels, the recipients will earn free admission to a chapter event.
Volunteer of the Year Award: Two volunteers will be selected to receive the AMA New York Volunteer of the Year Award. Recipients will be featured on our website, blog, and social media channels and be a featured guest at our Annual Holiday Party. Along with free admission to our most prestigious event, The Marketing Hall of Fame, recipients will receive AMA New York chapter endorsement for the AMA National Volunteer of the Year Award.
Volunteers are always needed to make a change in the World. Our organization runs on the time and expertise donated by our dedicated leaders and members. Volunteering is a great way to get involved, enjoy rich networking opportunities and showcase your expertise to leaders in the financial community.
Occasionally, we need member volunteers to assist with events. Duties may include distributing promotional material, collecting exit surveys, guiding attendees, and performing other logistical responsibilities. In exchange for your help, event volunteers may get services, recommendations and/or attend a future event free of charge. Sign up to be a Volunteer.
Serving as the Chairperson of a shared interest group is a good an excellent way to get started on a leadership path in the chapter or become a thought leader in your area of expertise. You can put your event management and networking skills to task to connect with others in your field, specialty, or peer group to share ideas, knowledge, and experiences with people who have common interests. Find out more about our SIGs
Our committees need the manpower and brainpower of volunteers. They are a great way for members to give back to the community, advance your career, expand your network and showcase your expertise. Look for open positions.
The strength of our organization is built by the expertise of our community. We are looking for expertise and insights to share with our members. Opportunities include guest blogging, sharing white papers and presentations, and hosting professional enrichment events. Download writer's guidelines and SEO basics. Start a conversation on how you can enrich the marketing community with new knowledge, tools, and insights. Learn more.
Whether you are a seasoned professional, just starting out professionally or somewhere in between, jump start your career into high gear by participating in the PerpetualCharity mentoring program. This program matches members with less experience with more experienced member professionals for career advice, guidance, and support. The program was designed around our members' needs. It is designed to ensure all participants get value from participating. Learn more about the mentoring program.
Not seduced by any of our themes? Come up with your own contribution project and let us know how you think it can add value, and how you would implement it. We are eager to brainstorm with new proposals and initiatives. A member of our team will be in touch with you to study your proposal and help you better define its objectives and the steps needed to achieve the targeted results. We will also estimate the resources needed to achieve your aim, and this will constitute the value of your initiative.